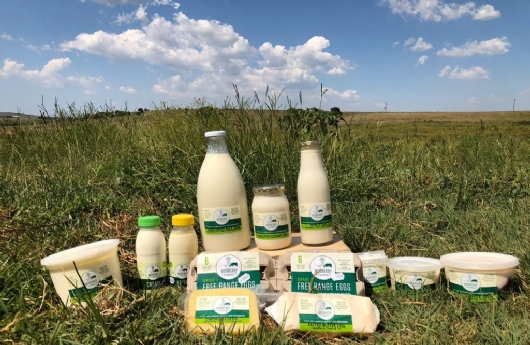 Angelique Pauls
Mooberry Farms
Reseller
---

Mooberry Farms is a small family run business which is passionate about bringing you the best possible dairy products from cows that are well looked after and free to be as cows should be – out in the open grazing on big open fields all day. We initially started the farm in North Riding but due to space constraints we moved the cows to a larger farm in the Cradle near Magaliesberg. The production facility is located in Kyasands. Our herd is made up predominantly of Jersey cows with a handful of Friesland's. Our cows are treated with the love and care they deserve and we interact with our animals daily and as a result have tame, happy animals. Our cows are fed on a diet that is 100% hormone and antibiotic free. Our cows graze out on pastures all day. Seasonal changes in the pastures will affect the milk, so you may notice a difference in colour, taste and creaminess in the milk as the seasons change.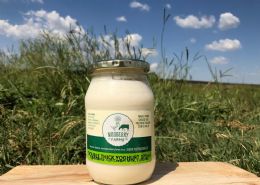 Double Thick Yoghurt 375ml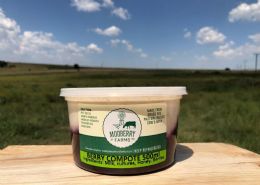 Berry Compote 500ml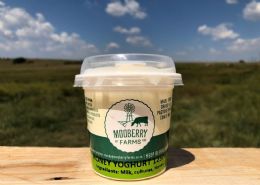 Yoghurt Cups 125ml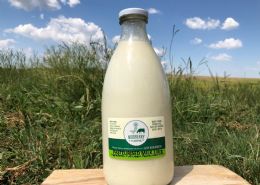 Milk 1litre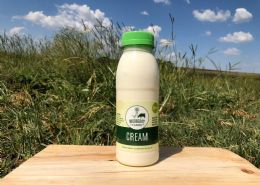 Cream 300ml

At Mooberry Farms we pride ourselves in our animals welfare and in providing food that is as natural as possible. All our products are hand crafted and we don't use any thickeners, stabilisers, preservatives or gelatine in any of the production so they are as truly natural as possible. Our double thick yogurt is made the old fashioned way by draining it through a muslin cloth to drain out most of the whey. It takes approximately 3litres of Plain yogurt to produce 1litre of Double Thick yogurt. We use only raw honey and natural flavours and real berries in our flavoured yogurts to keep them as natural and health as possible. In an effort to keep our milk as farm fresh as possible, we don't skim the cream and we don't homogenize the milk. You will notice the cream rises to the top if you leave the bottle to stand overnight in the fridge.