The market today...
Bryanston Organic & Natural Market
has, for more than 40 years, been a haven of calm in the busy city where you can enjoy leisurely shopping in a peaceful and scenic outdoor environment. It is Joburg's first and finest outdoor market –
a magical place, removed from the rush of everyday life, offering inspired crafts and wholesome food.
Over 70 stalls offer quality artisanal products that are locally produced from organic and natural materials and ingredients. Shopping options include exclusive jewellery, trendy costume jewellery, clothing and a wide range of accessories, décor, homeware, ceramics and pottery. There are also finely hand crafted wood, leather, glass and metal wares, art, photography and sculpture, curios and collectables. Health & Wellness stalls abound, and several stalls offer a selection of children's toys and crafting activities.
The market celebrates festivals and special promotions throughout the year highlighting the skills and talents of our stallholders and culminating in our poplular Moonlight Markets from mid November to Christmas. Throughout the year children's crafting activities are a key focus that allows children the freedom to explore their inner creativity to produce items of beauty.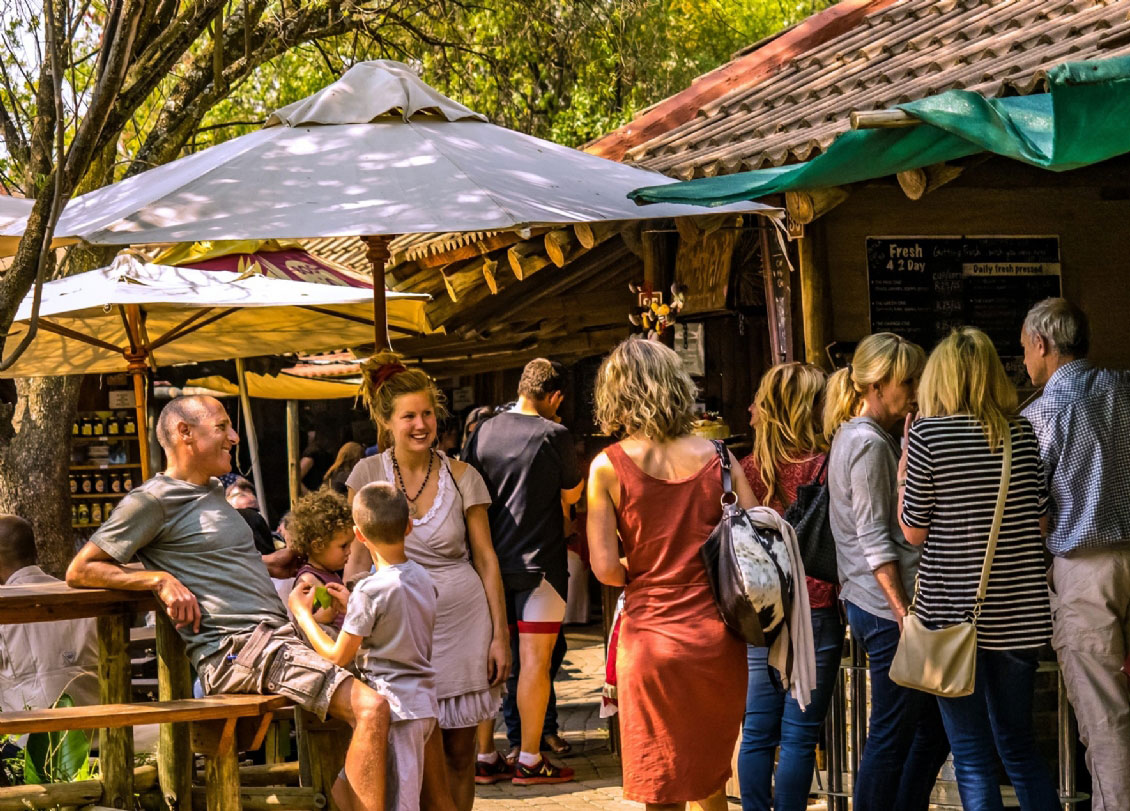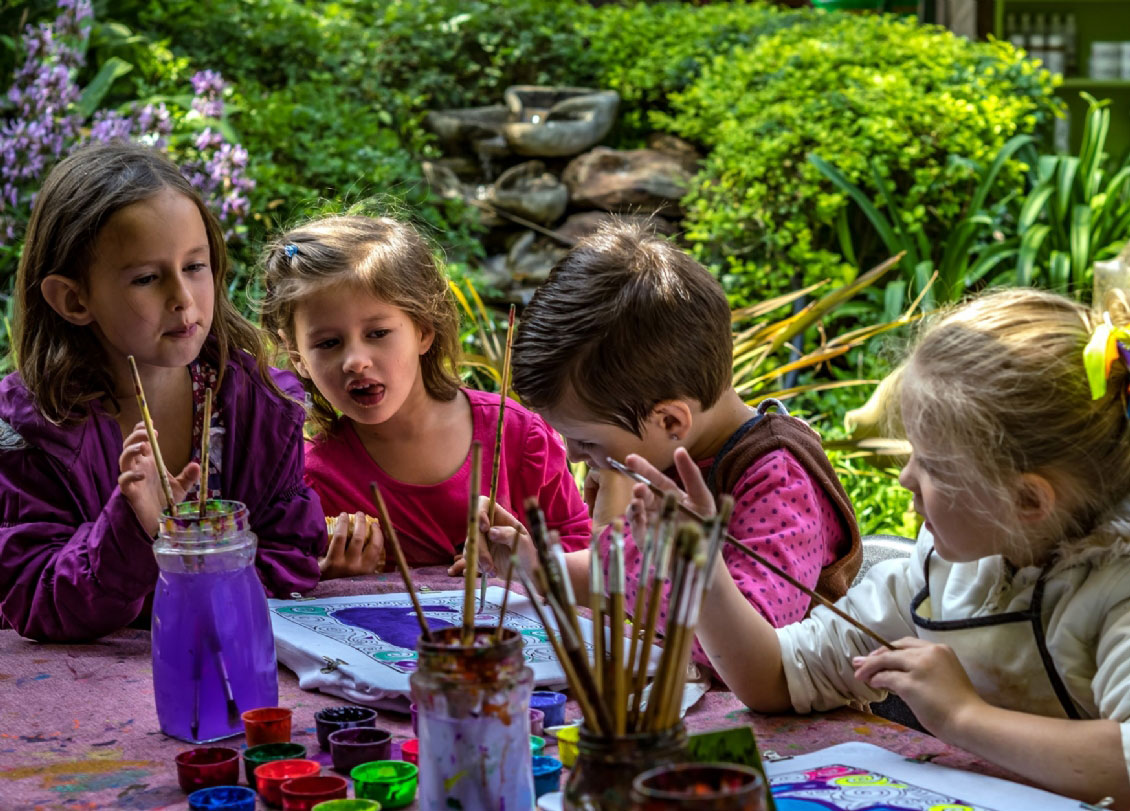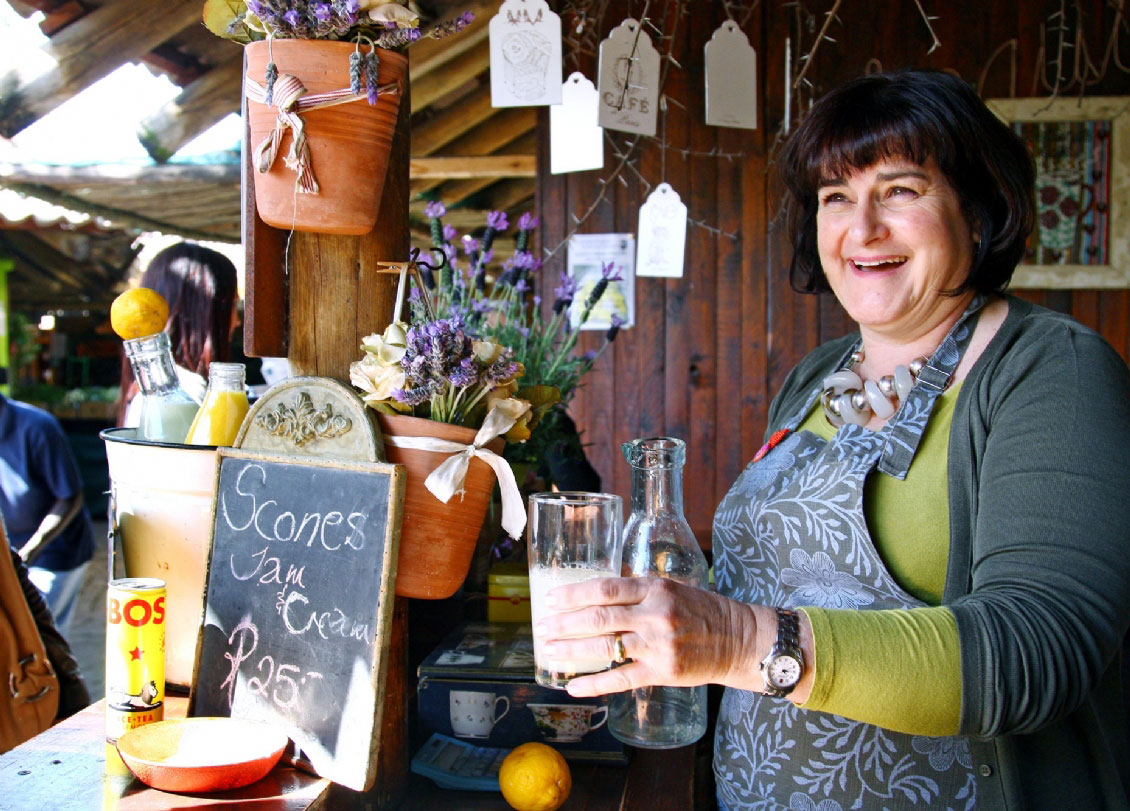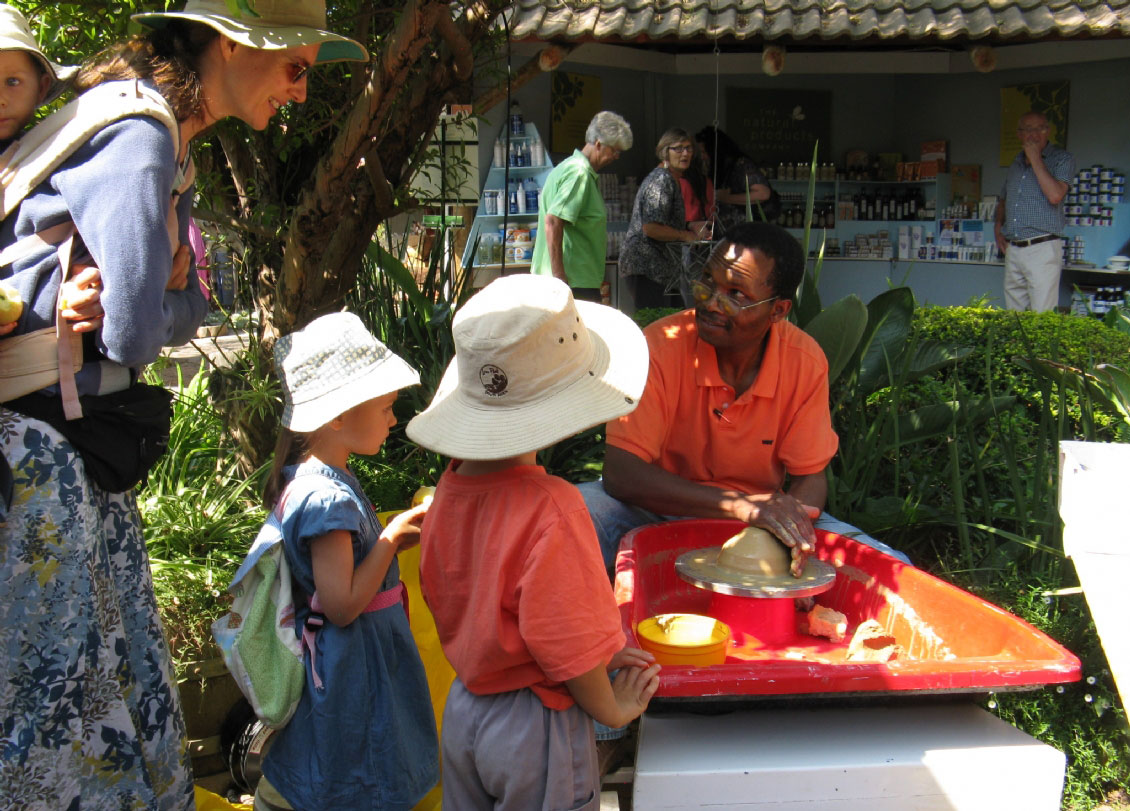 Organic and natural food that is additive free and uncontaminated was the cornerstone upon which the market was developed, and organic and natural fresh produce, delicatessen foods and delectable breads and bakes continue to be a large part of the market. In between shopping, enjoy a tranquil break at one of our coffee shops where you can enjoy a nutritious and healthy light meal or a decadent slice of homemade cake and cappuccino.
The Bryanston Organic & Natural Market is a registered trust and part of the Michael Mount Waldorf School. All profits of the market go towards the development of the school's infrastructure and the international system of Waldorf education.
Bryanston Organic & Natural Market is focussed on conscious living by providing a holistic, supportive community environment for the enjoyment of our customers and prosperity of our farmers, stallholders, artists, crafters and musicians in earning a living and expressing their gifts, and on the choices that we make to ensure the sustainability and good health of the soil, plants, animals, humans and the planet alike.
How the market came to be……….
It started with a bunch of carrots……………. It was in 1976, in an effort to raise funds for Michael Mount Waldorf School, when a group of parents started selling their organically grown fruit and vegetables in the car park of the school. To increase sales, they ventured out onto the pavement with bunches of carrots to entice passing cars into the school grounds. As a movement towards healthy eating and conscious living, the market quickly grew to include a variety of farmers, artists and crafters. The "Bryanston Drive car park farm stall" quickly grew into the "Organic Village Market", a brand new marketplace situated in front of the school at the Culross entrance, where teachers, parents and their friends could meet in a convivial atmosphere.
On Sunday 24 July 1988 disaster stuck and the market was razed to the ground in a devastating fire. Through sheer grit and determination the market continued for the next year to trade on trestle tables under tarpaulins on the sports field of the school. Finally, sufficient funds were raised to rebuild the market and on Sunday 13 December 1989 the renamed and rebranded "Michael Mount Organic Market" opened for business.
And so the market continued to prosper and grow. By the late 1990's the "organic" bug had bitten society and much misinformation about organics abounded. The focus was firmly on the market "to prove" the integrity of its organic claims. Under the guidance of IFOAM Organics International the market established a PGS (Participatory Guarantee System) to support the work being done by our supplying farmers. A PGS is a peer review organic assurance system that involves all stakeholders and enables smallholder organic farmers who find the cost of third party organic certification beyond their means, access to organic markets. It was during this time that the market was renamed "Bryanston Organic & Natural Market", clearly indicating to our customers that while not all products at our market are certified organic, they are all made from natural ingredients and materials.
On Friday 30 May 2008, 20 years after the first devastating fire, the market again had the disaster of losing a large part of the market to fire. Once again in record time, the market was rebuilt and arose like a phoenix from the ashes.
The Bryanston Organic & Natural Market continues to be a leading light in organic agriculture, sustaining and promoting traditional crafting skills and supporting small and emerging businesses.
It was and always will be a magical place offering inspired crafts and wholesome food.