Niki Hart
Country Ways by Jenny
Crafter
---

Country Ways by Jenny has been part of the market since 1978, with an ever changing range of ladies clothing in natural fabrics; be it silk, cotton or viscose. In line with the market ethos, synthetics are strictly excluded from the range. Specializing in a galaxy of ready to wear garments, as well as offering customers with special requirements a made to measure service, this service is widely appreciated, even by customers visiting from overseas. Attention to detail, and quality workmanship are the hallmarks of this range of clothing by Jenny of " Country Ways". See the ready to wear range at stall 7.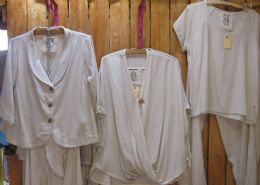 Clothing, Silk Jackets, Blouse, Pants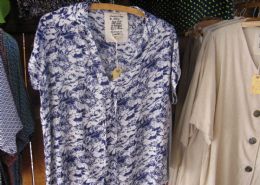 Drawstring Blouses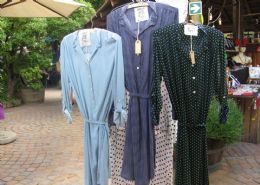 Dresses

Country Ways has a beautiful range of free style cotton and linen clothing, a must for all wardrobes.