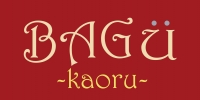 Kaoru Kannemeyer
BAGU
Crafter
---
Kaoru tells that BAGU began with a simple thought - She was unable to find beautiful bags that she liked and so she decided to make them herself! So began her collection. BAGU means 'a bag' in Japanese, and was established in 2011. BAGU designs are eclectic and distinctive, yet functional. Only the best quality, local and imported natural fabrics and materials are used to achieve the best results. The BAGU collection has been expanded to include aprons and hats, with more beautiful creations being launched all the time. Visit BAGU at stall 76.
more...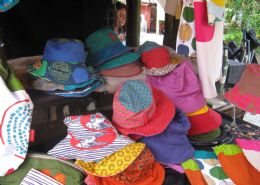 Childrens reversable sun hats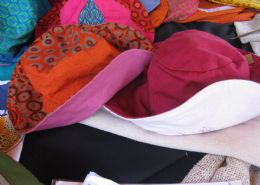 Woman's reversable sun hat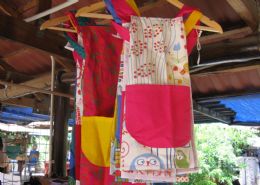 Children's apron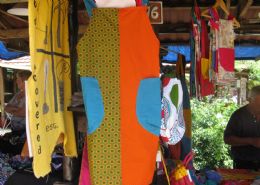 Woman's apron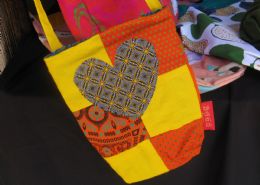 Small and large pouch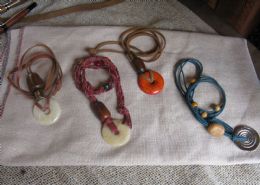 Necklaces

Bagu is an eclectic range of bags, hats, aprons and accessories which incorporate the use of natural fabrics. The designs are influenced by fabrics such as Shweshwe and cotton with interesting details to create a refreshing range of products for your delight. The ranges spread between men and women, from toddlers all the way to the elderly. This easy to wear fashion is comfortable and functional and will add a little something to your wardrobe.